Dentaworks dental examination tools allows you to remove plaque and tartar easily at home. The dental instruments are made of stainless steel and the kit includes everything you need to take care of your teeth. The mouth mirror consists anti-fog glass. Dentaworks dental tools comes in a convenient case so you can carry them with you when traveling.
Dental tools for home usage
1 mouth mirror with anti-fog glass
3 dental instruments for removal of plaque and tartar
Convenient case


149 kr
Volume discount! 129 kr per piece when you buy 2 or more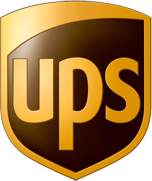 Tandstensværktøj - Til hjemmebrug
Med Dentaworks tandværktøj kan du nemt fjerne plak og tandsten derhjemme. Tandinstrumenterne er lavet af rustfrit stål og sættet indeholder alt hvad du skal bruge til selv at passe dine tænder. Mundspejlet består af dugfrit spejlglas. Dentaworks tandværktøj kommer i et praktisk etui, der giver dig mulighed for at tage dem med dig, når du rejser.
Her kan du skrive hvad du synes om Tandstensværktøj til hjemmebrug